Sapporo Premium Beer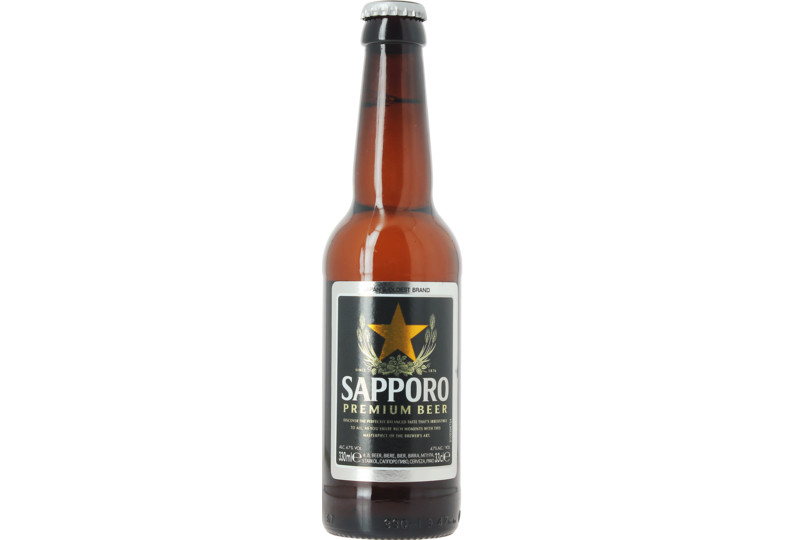 Malty, hoppy, world-famous Japanese Lager
Characteristics
| | |
| --- | --- |
| Style | Pale Lager |
| Volume | 33 cL |
| ABV | 4.9° |
| Country | japan |
| Color | blond |
| Style | lager |
| Appearance | Bright clear yellow body, small white head |
| Aroma | Cereals, malt, herbs, hops |
| Taste | Malt, cereal, herbs, hops, honey, apple |
| Bitterness | |
| Sweetness | |
| Taste tag | delicate & herby |
Sturdy packaging
Free return
Customer Service
Product Description
"Close MDD*, preferably to be consumed before 07/29/2020.
*Minimum durability date (formerly DLUO): Beyond the date indicated, the beer may lose some of its taste or nutritional qualities but does not represent any danger to health."
Dating from 1876, Sapporo is Japan's oldest beer brand, and Sapporo Premium is the still brewed using the original recipe created by Mr. Nakagawa all those years ago.
Pouring bright, clear gold with a fine white head, the bouquet is clean, with fine malt and hops scents, and a delicate cereal and herbs character.
Crisp and light, you'll find a taste profile that's bursting with fresh flavours, including light malts and herbs, and a subtle apple and honey undertones.
Sapporo Premium Beer
Sapporo
Best Before Date 07/29/2020
Sturdy packaging
Free return