Ch'ti Triple - 33 cl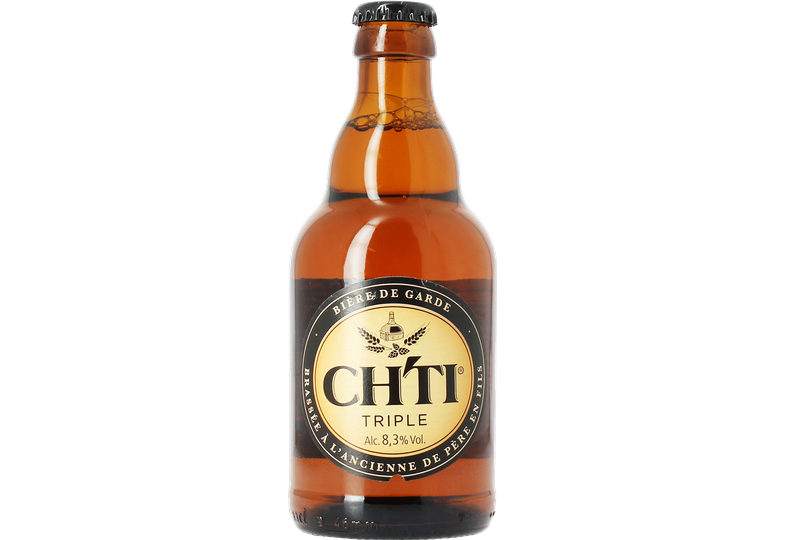 A creamy, spicy, fruity Triple beer from the heart of French beer country
Characteristics
| | |
| --- | --- |
| Style | Amber Ale |
| Volume | 33 cL |
| ABV | 8.3° |
| Country | France |
| Color | blond |
| Style | bière de garde |
| Appearance | |
| Aroma | |
| Taste | |
| Bitterness | |
| Sweetness | |
| Taste tag | sweet & generous |
Sturdy packaging
Free return
Customer Service
Product Description
Generous and robust, Ch'ti Triple is a pefect metaphor for northern French or 'Ch'ti' hospitality.
Created in 1997 by Brasserie Castelain, this top-fermented beer contains three-times more malt than normal beers, pouring the colour of old rum. The nose is dominated by caramelised malts followed by yeast and spice notes.
On the tongue you'll find honeyed, caramel flavours with plummy, jammy fruit notes. The ensemble is punctuated by peppery notes with a finely bitter finish that evokes sweet cereals and spices.
An elegant beer, it pairs perfectly with french country cooking.
Sturdy packaging
Free return