La Débauche Shame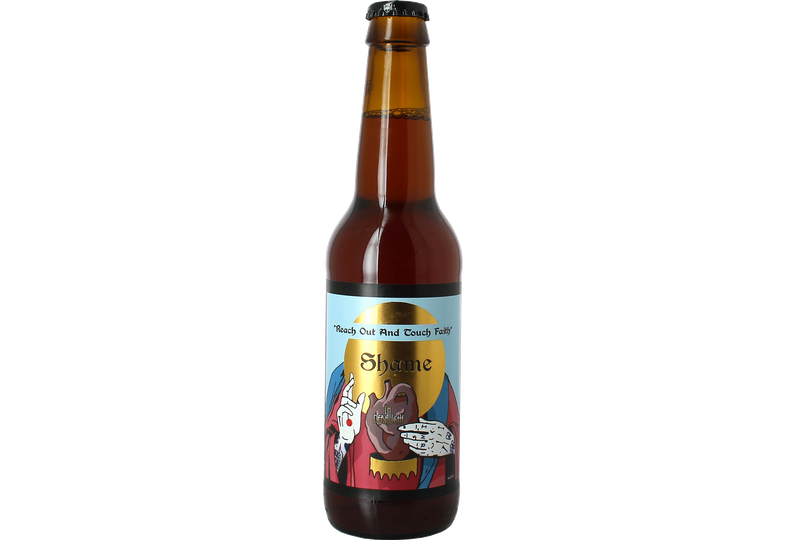 Strong, creamy Barrel-Aged Saison with a luscious wild yeast character
Characteristics
| | |
| --- | --- |
| Style | Saison |
| Volume | 33 cL |
| ABV | 9° |
| Country | France |
| Color | amber |
| Style | saison / farmhouse |
| Appearance | Hazy bright yellow, attractive white head |
| Aroma | Sharp, citrusy, lactic, wild yeast |
| Taste | Creamy body, oaky, lactic, citrusy, funky, alcohol |
| Taste tag | elegant & spicy |
Sturdy packaging
Free return
Customer Service
Product Description
Brewed in southwest France by La Débauche, a brewery famous for blending fine art with fine beer, Shame is a sumptuous, strong Barrel-Aged Saison with a characterful, creamy body.
Pouring hazy yellow beneath an attractive white head, Shame combines tart citrusy lemons and lactic notes with an earthy, oaky character courtesy of the Oloroso barrels.
This woody, vinous character pervades the palate, mingling with more tart, citrusy tones and funky, estery, lactic wild yeast to close on a long, crisp, respectably boozy note.
Sturdy packaging
Free return