Nomada Hanami India Pale Lager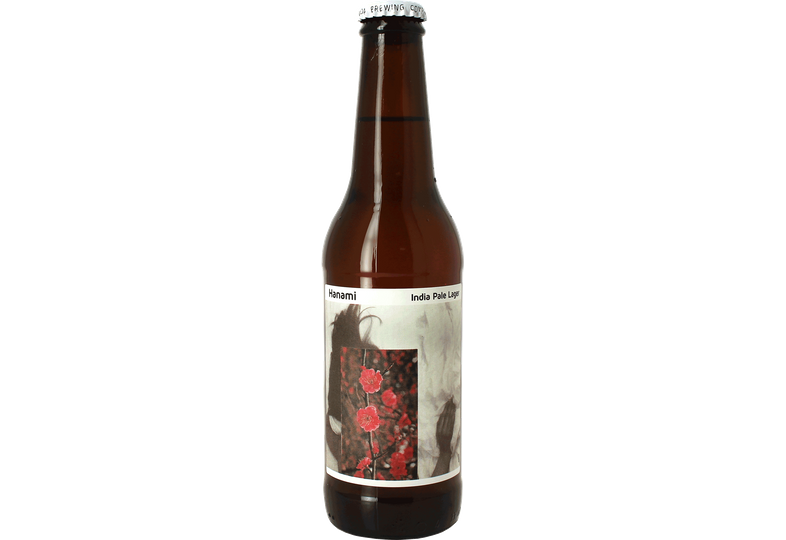 Asian-inspired India Pale Lager with a blend of yuzu, sakura and Japanese spices
Characteristics
| | |
| --- | --- |
| Style | Pale Lager |
| Volume | 33 cL |
| ABV | 5.8° |
| Country | spain |
| Color | blond |
| Style | lager |
| Appearance | Bright gold, white head, steady carbonation |
| Aroma | Crisp malt, elegant green hops, spicy |
| Taste | Orange, cherry blossom, spices, grassy woody hops |
Sturdy packaging
Free return
Customer Service
Product Description
"Close MDD*, preferably to be consumed before 09/11/2020.
*Minimum durability date (formerly DLUO): Beyond the date indicated, the beer may lose some of its taste or nutritional qualities but does not represent any danger to health."
Brewed in Barcelona by one of Spain's most promising Craft Breweries, Nomada, Hanami is an elegant India Pale Lager full of intense fresh green hops, cherry blossom, Yuzu and Shichimi Togorashi – a blend of 7 Japanese spices.
Bright gold beneath an inviting white head, Hanami IPL breathes elegant herbal, grassy and spicy pine hops tones set in a soft, rounded body. From behind this seductive backdrop, the oriental infusion elegantly shines through the soft malts to give a complex, fruity, spicy character to this truly remarkable brew.
Nomada Hanami India Pale Lager
Nómada Brewing
Best Before Date 09/11/2020
Sturdy packaging
Free return