La Corne Du Bois Des Pendus Aux Fruits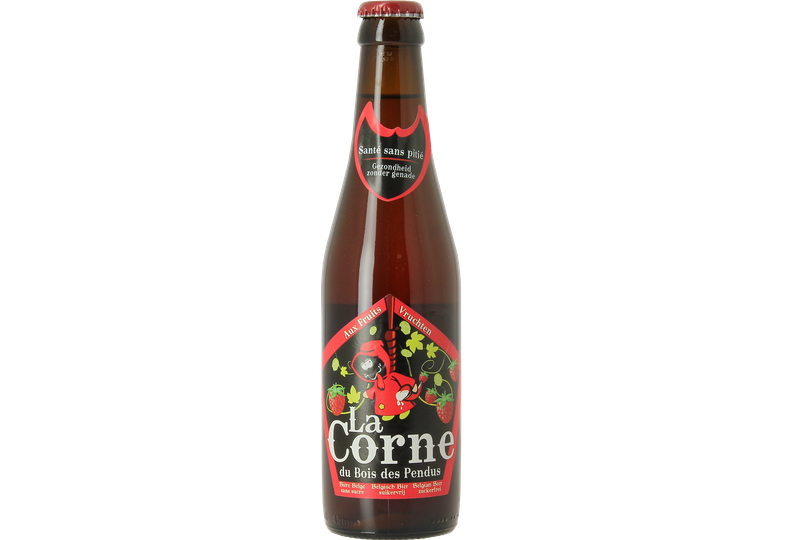 Berry-infused Belgian Ale with strawberry bubble-gum notes
Characteristics
| | |
| --- | --- |
| Style | Fruit Beer |
| Volume | 33 cL |
| ABV | 4° |
| Country | Belgium |
| Color | ruby |
| Style | fruit beer |
| Appearance | Ruby, pink head, steady carbonation |
| Aroma | Forest fruits, bready malt, yeast |
| Taste | Raspberry, strawberry, blackcurrant, bubblegum, soft malt |
Sturdy packaging
Free return
Customer Service
Product Description
"Close MDD*, preferably to be consumed before 11/01/2020.
*Minimum durability date (formerly DLUO): Beyond the date indicated, the beer may lose some of its taste or nutritional qualities but does not represent any danger to health."
La Corne du Bois des Pendus aux Fruits by Brasserie d'Ebly is a deep ruby-red Fruit Ale brewed with red berries and French Barbe Rouge hops for a juicy raspberry bubblegum character.
The light, fizzy body and pink head give off waves of forest fruits with soft bready malts and a light yeast character while, on the palate, there's a back-of-the-tongue sharpness to offset the sweet fruitiness and finish on a bright summer pudding character.
Sturdy packaging
Free return