Goose Island Halia 2017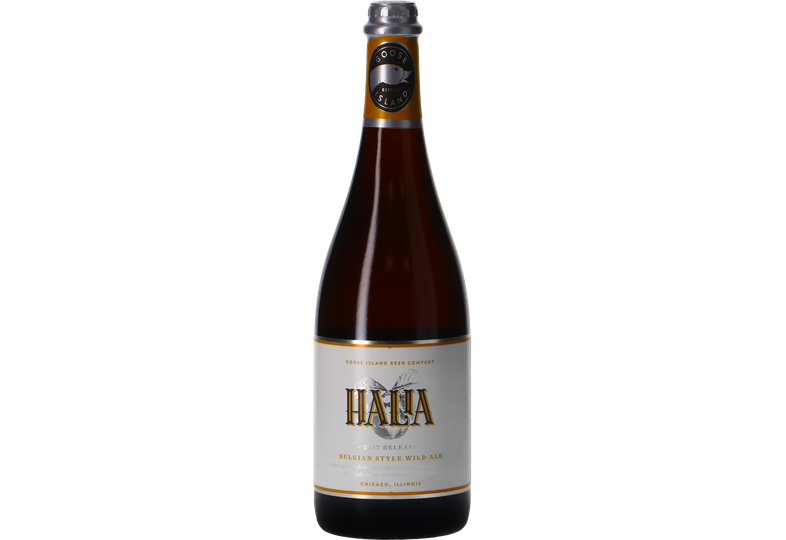 Goose Island's peachy, woody wine barrel-aged Sour Ale
Characteristics
| | |
| --- | --- |
| Style | Saison |
| Volume | 76.5 cL |
| ABV | 7.7° |
| Country | USA |
| Color | blond |
| Style | saison / farmhouse |
| Appearance | Copper body, small tan head |
| Aroma | Peach, brett yeast, oaky |
| Taste | Wine, peaches, sourdough, apricot jam |
Sturdy packaging
Free return
Customer Service
Product Description
Pioneers of Bourbon Barrel-Aged beers, Goose Island recently turned their hand to wine barrel aging, with some truly remarkable results. Following the success of Sofie, a deliciously crisp Saison aged in Chardonnay barrels, the Michigan brewery launched a string of equally elegant barrel-aged brews - their Sour Sisters series - including Halia, Goose Island's Sour Peach Saison.
Aged over more than 20kg of peaches for every barrel, Halia has an unmistakeable peach quality from the word go. This sour fruit character is offset by a musty, funky silage bouquet and conspicuous oakiness that dares you to dive right in.
On the palate, you're met by sharp brett notes, followed by a burst of tart peachiness and hints of citrus that make this wine-themed sour a truly gourmet beer.
Sturdy packaging
Free return