La Débauche Insomnie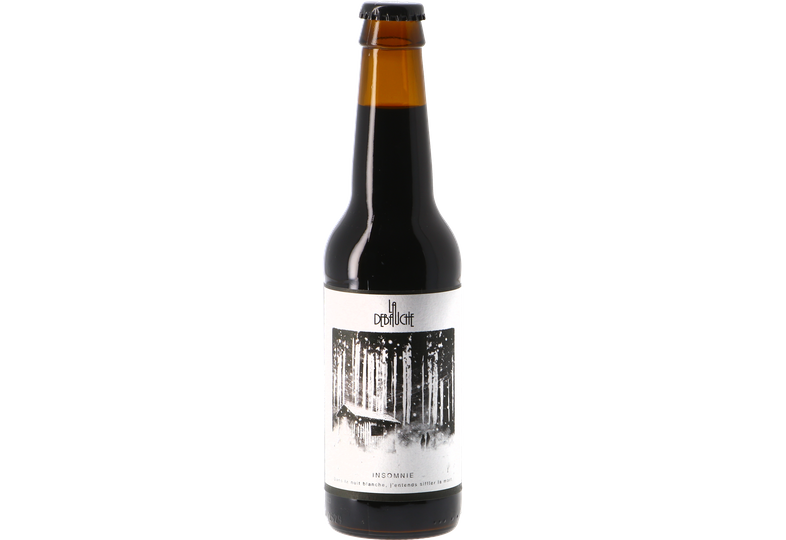 A super-smooth Russian Imperial Stout brewed with smooth coconut and sweet maple syrup
Characteristics
| | |
| --- | --- |
| Style | Stout |
| Volume | 33 cL |
| ABV | 13° |
| Country | France |
| Color | black |
| Style | imperial stout |
| Appearance | Coal black colour, silky, soft carbonation |
| Aroma | Maple, vanilla, coconut, dark malt |
| Taste | Smooth, black treacle, umami, coconut, maple |
Sturdy packaging
Free return
Customer Service
Product Description
La Débauche is full of surprises, and this time the iconic French brewery has chosen an Imperial Russian Stout smooth coconut and sweet maple syrup to inspire our tastebuds.
Jet-black and silky-smooth, Insomnie boasts a bouquet dripping with dark treacle malts and sweet maple syrup.
The palate is a magic mouthful of smooth coconut and more maple syrup, balanced by dark malts and a savoury soy sauce character that accentuates the sweetness to make this slick Stout so good.
Sturdy packaging
Free return