Anchor Fog Breaker IPA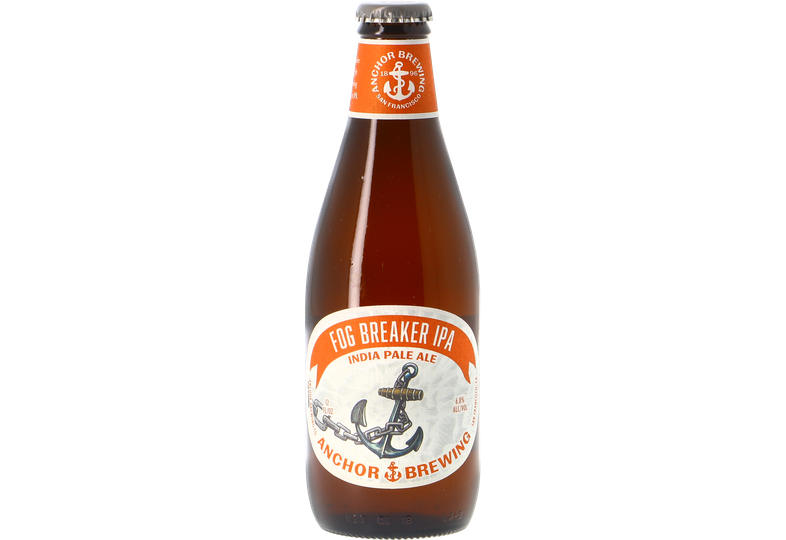 A full-bodied IPA with sweet toffee malts and bright pineapple and orange hops 
Characteristics
| | |
| --- | --- |
| Style | IPA |
| Volume | 35.5 cL |
| ABV | 6.8° |
| Country | USA |
| Color | blond |
| Style | american ipa |
| Appearance | Orange, white head, good carbonation |
| Aroma | Fresh, fruity, toffee, tropical |
| Taste | Pineapple, orange, malt, toffee |
Sturdy packaging
Free return
Customer Service
Product Description
San Francisco's Anchor Brewing Company is the USA's original Craft Brewery. And it's thanks to over a century of know-how that they're able to brew beers like Fog Breaker.
Homage to the legendary Bay Area weather, Fog Breaker is a full-bodied IPA with a bright, orange-colour body that releases waves of sweet toffee malt and orange and pineapple hops.
The full body is packed with toasted brown bread and caramel biscuit malt notes, accompanied by more mango, pineapple and bitter orange hops. Add in a dry, resinous finish and you've got one fine IPA!
Sturdy packaging
Free return