Barbela et la Bête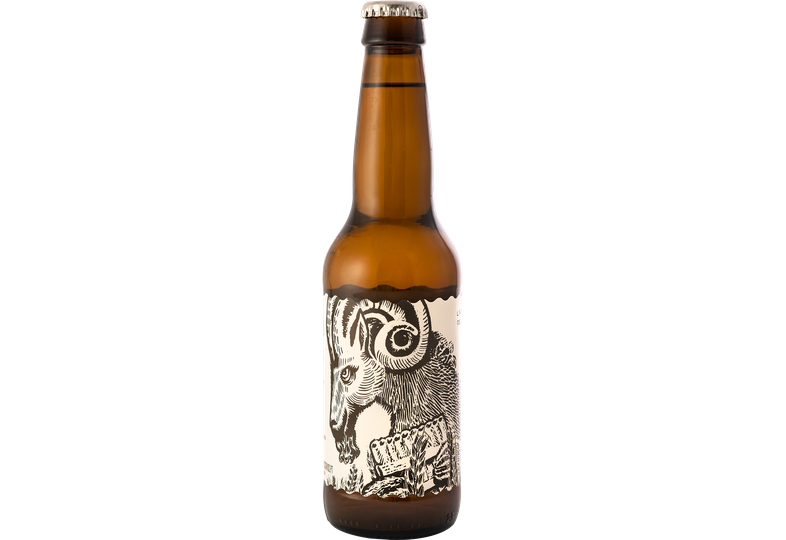 Characteristics
| | |
| --- | --- |
| Style | Wheat Beer |
| Volume | 33 cL |
| ABV | 5° |
| Country | portugal |
| Color | blond |
| Style | witbier |
| Appearance | |
| Aroma | |
| Taste | |
| Taste tag | elegant & spicy |
Sturdy packaging
Free return
Customer Service
Product Description
"Close MDD*, preferably to be consumed before 06/01/2021.
*Minimum durability date (formerly DLUO): Beyond the date indicated, the beer may lose some of its taste or nutritional qualities but does not represent any danger to health."
Barbela is an ancient species of Portuguese wheat (and, moreover, the Portuguese word for the beard of a goat...). Barbela Wheat Ale is a special white beer, brewed with this special authentic wheat, which makes the beer extra rich in taste and structure. The hint of coriander and orange peel of Curaçao give Barbela Wheat Ale a spicy bitter aroma! The beer is light blond and slightly cloudy in colour and it gives off an inviting aroma of straw, coriander and orange peel. Smell the beer again and who knows, you might potentially discover peppermint, lemon or cloves? On the palate, you taste a creamy beer with many malty bread flavours, like soft, fresh white bread. You will also find lemon and orange, with a spiced touch. Dois Corvos has used extra oats to give the beer a bit more firmness, which makes this beer very pleasant to drink! It's a robust, creamy and full-bodied beer that this fantastic South European brewery offers you today.

Barbela et la Bête
Dois Corvos
Best Before Date 01/06/2021
Sturdy packaging
Free return