Hertog Jan Triple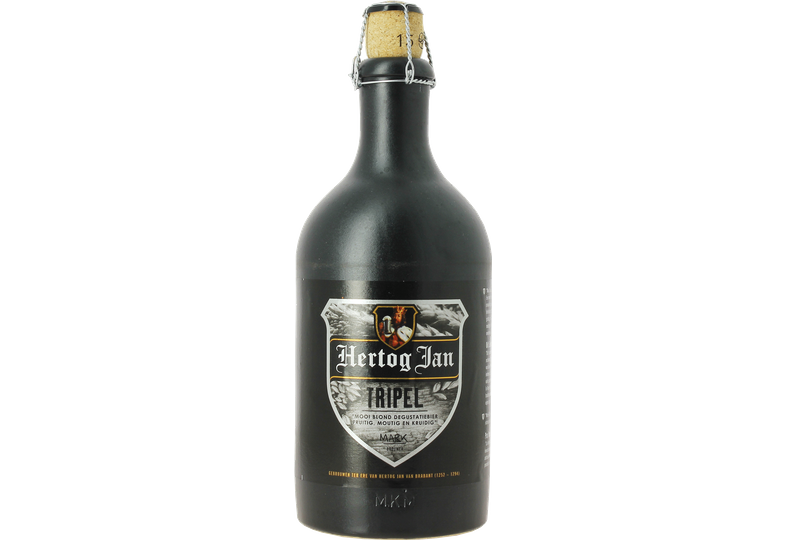 The Tripel of the Hertog range, both powerful and generous, and in a magnificent bottle!
Characteristics
| | |
| --- | --- |
| Style | Tripel |
| Volume | 50 cL |
| ABV | 8.5° |
| Country | netherlands |
| Color | blond |
| Style | tripel |
| Appearance | Slightly cloudy blonde colour |
| Aroma | Aromas of spice and yeast |
| Taste | A generous palate, notes of pepper and plants, a malty finish |
| Bitterness | |
| Sweetness | |
Sturdy packaging
Free return
Customer Service
Product Description
Traditionally, the Tripel style is determined by the beer's density during fermentation. Nowadays, the term Tripel is above all used to describe a brewery's high-ABV beers! It may not be the strongest in the Hertog range, but this Hertog Jan Tripel boasts all the necessary qualities to be considered a Tripel beer!
Visually, this Dutch beer pours a slightly hazy blonde colour beneath a creamy white head. The bouquet gives off aromas of spice, yeast and also alcohol. On the tongue, there are beautifully peppery notes as well as flavours of plants. It offers a malty finish.
A powerful Tripel belonging to the family of great Belgian Tripels... Another Belgian-inspired beer, after the magnificent Hertog Jan Dubbel!
Sturdy packaging
Free return