Mikkeller I Wish Gluten Free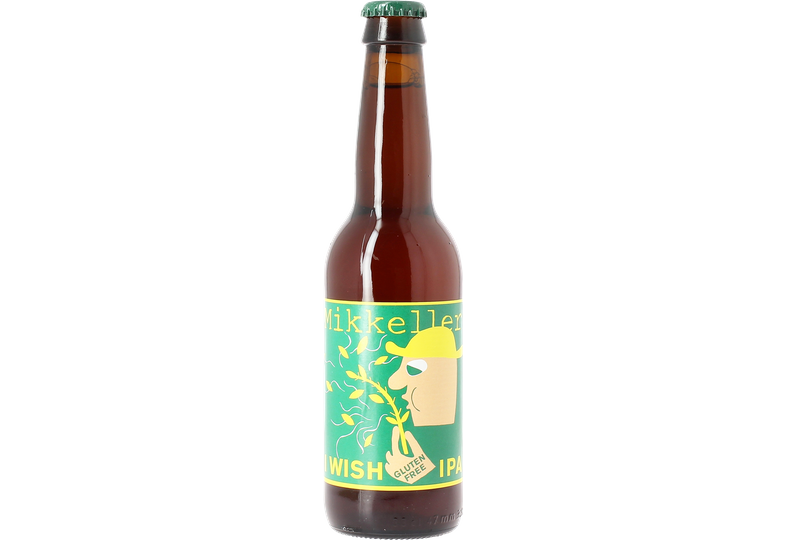 I wish: a new gluten-free IPA by Mikkeller
Characteristics
| | |
| --- | --- |
| Style | IPA |
| Volume | 33 cL |
| ABV | 5.5° |
| Country | denmark |
| Color | amber |
| Style | american ipa |
| Appearance | Orangey-amber with a light white head |
| Aroma | Hoppy with caramel and citrus notes |
| Taste | Smooth citrus flavours with caramel and light bitterness |
| Taste tag | fresh & hoppy |
Sturdy packaging
Free return
Customer Service
Product Description
I Wish is a new gluten-free India Pale Ale from Danish brewer Mikkeller. Gluten-free means that the gluten, the insoluble element of the grain, which some people find indigestible, has been removed.
This orange-tinted amber beer mixes soft citrus, hop and caramel scents. On the tongue it reveals a pleasingly, though not excessively bitter side.
It is sure to be a hit with gluten-intolerant beer lovers, but we think this fresh, flavoursome beer deserves to be tried by everyone!