Orval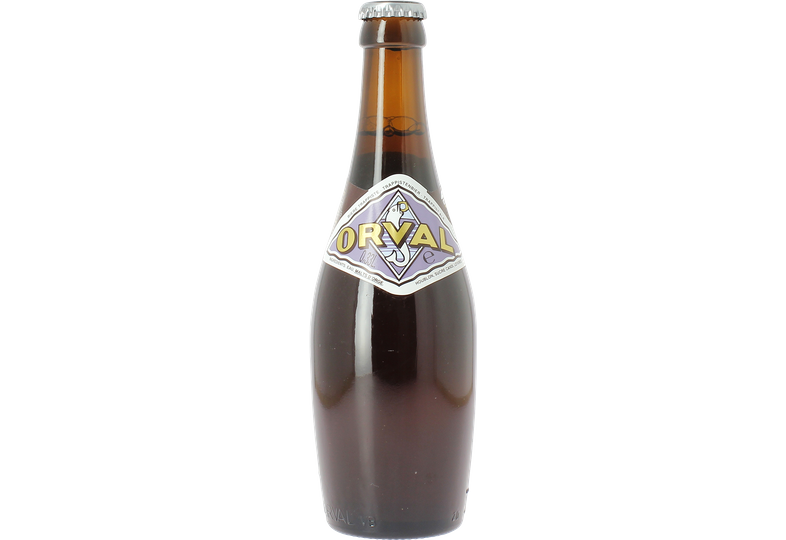 A sweet, sumptuous Trappist Tripel with a crisp, acidic, yeasty edge
Characteristics
| | |
| --- | --- |
| Style | Pale ale |
| Volume | 33 cL |
| ABV | 6.2° |
| Country | Belgium |
| Color | amber |
| Style | belgian pale ale |
| Appearance | Deep amber, small head |
| Aroma | Brett yeast, earthy, herbal hops, fruoity malts |
| Taste | Sweet, sour, yeasty, sumptuous |
| Bitterness | |
| Sweetness | |
Sturdy packaging
Free return
Customer Service
Product Description
Brewed in strict accordance with Trappist tradition, Orval is a true classic among Belgian Abbaye Ales from its deep mahogany body to its attractive tan head.
Packed with sweet, musty, fruity malts that evoke orange blossom and juicy tangerine, this sweet, yeasty Trappist Tripel offers a crisp brett yeast sharpness that underscores the generous body.
The smooth, rounded profile is topped off by a generous alcohol note and soft, earthy Noble Hop bitterness that make this one of the world's ultimate must-drink beers.
Sturdy packaging
Free return