Tempest Long White Cloud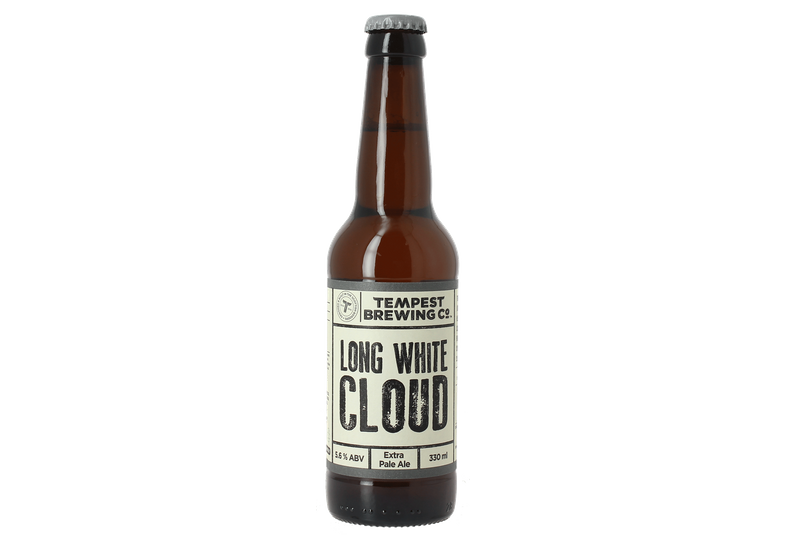 Classic American Pale Ale from Scottish brewery Tempest
Characteristics
| | |
| --- | --- |
| Style | Pale ale |
| Volume | 33 cL |
| ABV | 5.4° |
| Country | scotland |
| Color | blond |
| Style | american pale ale |
| Appearance | Hazy yellow-orange body |
| Aroma | Citrus, floral, hops, caramel |
| Taste | Citrus, herbs, hops |
| Bitterness | |
| Sweetness | |
| Taste tag | delicate & herby |
Sturdy packaging
Free return
Customer Service
Product Description
"Close MDD*, preferably to be consumed before 09/09/2020.
*Minimum durability date (formerly DLUO): Beyond the date indicated, the beer may lose some of its taste or nutritional qualities but does not represent any danger to health."
Over the last few years, Scottish Microbrewery Tempest has gone from strength to strength, to produce a wide range of superb beers.
One perennial favourite is Long White Cloud, is an American Pale Ale brewed with New Zealand, English, and United-States hops varieties.
Pouring hazy yellow-orange with a generous white head, the nose is a mix of floral and citrusy hops, and fine malty tones.
On the tongue, prepare for more flowery notes, with citrusy lemons, and tropical fruit that combine with a restrained alcohol content and soft bitterness to finish on a fine herbal note.
Sturdy packaging
Free return