Levrette Cherry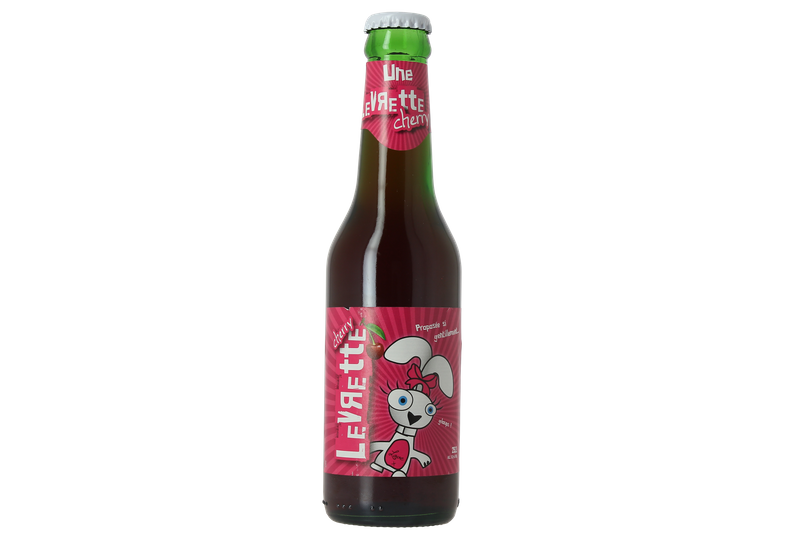 A mouthwatering French Kriek beer with ripe fresh cherry flavours
Characteristics
| | |
| --- | --- |
| Style | Fruit Beer |
| Volume | 25 cL |
| ABV | 3.5° |
| Country | France |
| Color | ruby |
| Style | fruit beer |
| Appearance | |
| Aroma | |
| Taste | |
| Bitterness | |
| Sweetness | |
| Taste tag | Fruity & Full |
Sturdy packaging
Free return
Customer Service
Product Description
"Close MDD*, preferably to be consumed before 12/31/2020.
*Minimum durability date (formerly DLUO): Beyond the date indicated, the beer may lose some of its taste or nutritional qualities but does not represent any danger to health."
 Please welcome the little sister of the Levrette. This time it is a light witbier with a fine taste of cherry. Ideal for everyone who likes sweet fruity beers.
The Levrette is a light and finely balanced lager created in 2008. The brewer wanted to combine humour and quality in one single product. Indeed, know that levrette in French stands for the famous position "doggy style".
People fond of beers, often party people, know that even with a funny name like this, this beer is before all a quality beer with numerous assets. 
Levrette Cherry
Levrette
Best Before Date 12/31/2020
Sturdy packaging
Free return