Imparable IPA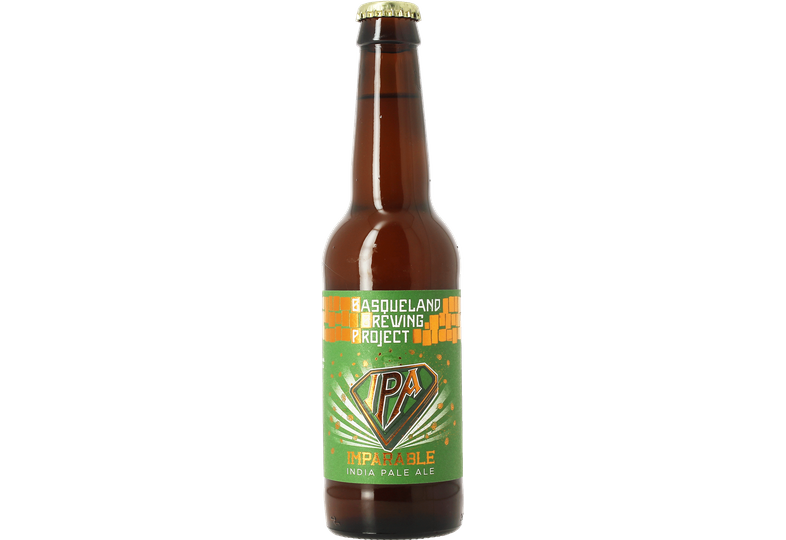 Spectacularly fruity, refreshing IPA by Basqueland
Characteristics
| | |
| --- | --- |
| Style | IPA |
| Volume | 33 cL |
| ABV | 6.8° |
| Country | spain |
| Color | amber |
| Style | american ipa |
| Appearance | Orange-tinged yellow |
| Aroma | Tropical fruit, pine, hops |
| Taste | Fruit, hoppy, tropical, caramel |
| Bitterness | |
| Sweetness | |
| Taste tag | fresh & hoppy |
Sturdy packaging
Free return
Customer Service
Product Description
The brainchild of a group of Americans, Basqueland Brewing Project's beer comes to you from the heart of Spain's Basque country. The real giveaway to their origins is this IPA, which is everything you could wish for in an American India Pale Ale.
Clad in an copper body, an impressive palette of aromas awaits courtesy of the hops and malt profile. Fans of fruity will be well looked after, with a bouquet bursting with classic grapefruit to tickle the nose, closely followed by a whole fruit-bowl of tropical scents, including passion fruit, guava, and pineapple to take charge. Accompanying this fruit cocktail are discreet caramel and bread overtones.
On the tongue there's everything you might want and more. The fruit elements initially have the upper hand before a resinous pine note sweeps in to entertain the tastebuds. This is followed in turn by a gentle roundness, bringing with it malt notes, before ramping up the bitterness to give a pleasingly long taste.
The light carbonation and silky texture complete the tableau for this pleasingly complex, well balanced, and highly accomplished IPA.
Sturdy packaging
Free return