Tempest Elemental Dark Ale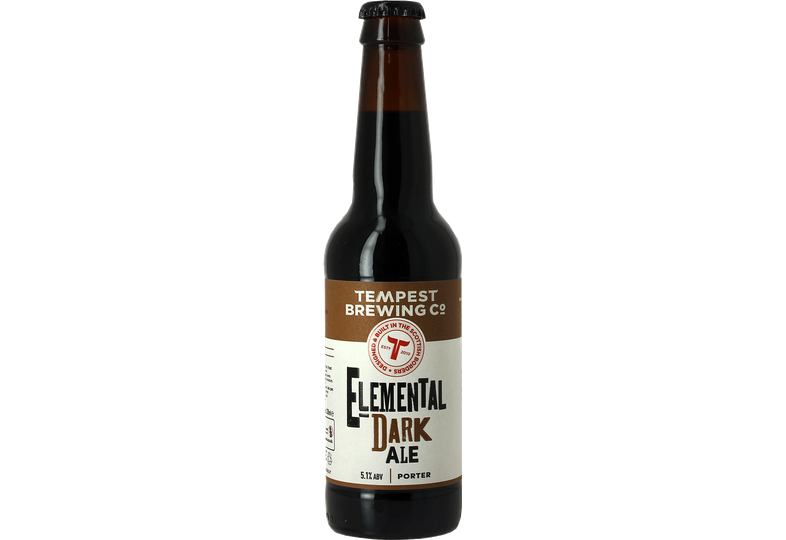 A robust Porter-style beer with strong toasted malt, coffee, and chocolate notes
Characteristics
| | |
| --- | --- |
| Style | Porter |
| Volume | 33 cL |
| ABV | 5.1° |
| Country | scotland |
| Color | black |
| Style | american porter |
| Appearance | Deep chestnut, café-crème head |
| Aroma | Chocolate, coffee, toasted malt |
| Taste | Chocolate, coffee, toasted malt, bitter |
| Bitterness | |
| Sweetness | |
| Taste tag | delicate & toasty |
Sturdy packaging
Free return
Customer Service
Product Description
The Tempest Brewing Company was created by a Scottish couple who just happen to be gastronauts. Their goal was to create new beers with new flavours and Elemental Dark Ale is a fine example.
Pouring dark chestnut and capped by a light off-white head, Elemental boasts toasted malt, coffee and chocolate scents. The taste is powerful with coffee, vanilla, chocolate bitterness and toasted malt flavours aplenty.
With a medium body and fine bubbles, the result of light carbonation, the bitter malt finish lingers on the palate to give an exquisite finish.
Sturdy packaging
Free return