Belching Beaver Peanut Butter Milk Stout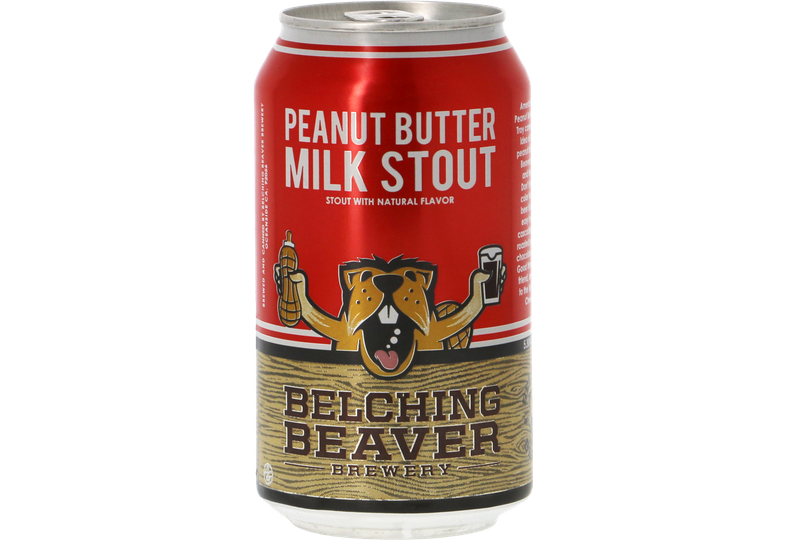 A delicious gourmet Stout with peanut butter
Characteristics
| | |
| --- | --- |
| Style | Stout |
| Volume | 35.5 cL |
| ABV | 5.3° |
| Country | USA |
| Color | black |
| Style | milk / sweet stout |
| Appearance | Red-tinged black |
| Aroma | Roasted peanuts, chocolate, hazelnuts, malt |
| Taste | Peanut butter, caramel, hazelnut, chocolate milk |
| Bitterness | |
| Sweetness | |
Sturdy packaging
Free return
Customer Service
Product Description
Calling all Peanut Butter fans!
With its velvety body and powerful peanut butter aroma, Belching Beaver's Peanut Butter Milk Stout is a simply irresistible example of this growing trend in craft brewing.
Pouring a deep chestnut-tinted black capped by a fine café-crème coloured head, this Milk Stout wafts roasted peanut, chocolate, hazelnut and malt scents.
The taste is further enhanced by the addition of caramel, peanut butter and full-cream milk flavours, which make this the perfect accompaniment for a dessert featuring vanilla ice cream.
Sturdy packaging
Free return