Roasted Barley Malt 1150 EBC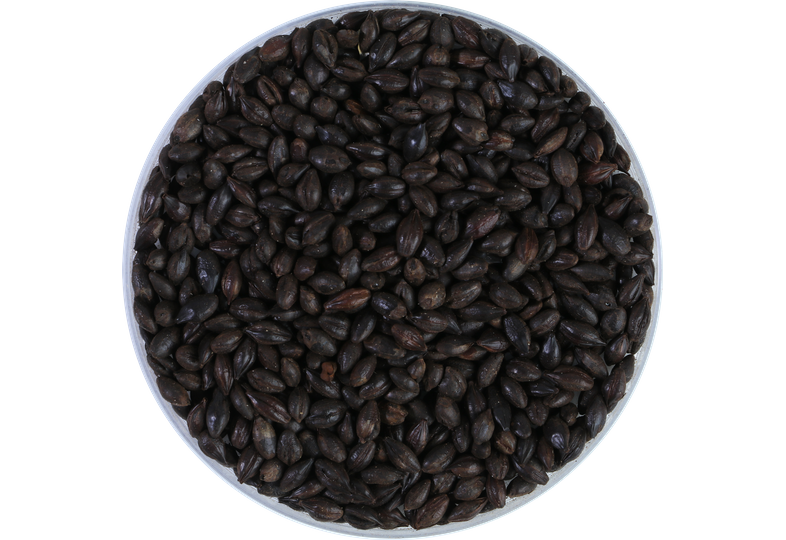 Roasted Barley Malt gives fruity coffee and chocolate flavours to all your Stouts, Porters and Brown Ales
Characteristics
| | |
| --- | --- |
| Malt produce of | Malting castle |
| Malt type | roasted |
Sturdy packaging
Free return
Customer Service
Product Description
Roasted Barley Malt is a dark brown Barley Malt with a colouring of 1000-1300 EBC or 375.6-488 Lovibond.
Its equivalent is Weyermann Roasted Barley Malt, with an EBC of 100-1300 or 375-450 Lovibond.
This Malt is used for Stouts, Porters, Brown Ales, and other dark beers. The Barley is roasted at up to 230°C to achieve a dark colour, and a smoky, roasted coffee flavour.
It is similar to Black Malt, and Chocolate Malt, but with even greater complexity. It also offers a lighter head, red mahogany highlights and stronger roasted notes.
You should store your Roasted Barley Malt in a cool dry place for a maximum of 24 months. If the Malt has been milled, it should be used within 3 months to ensure the maximum flavour.
Sturdy packaging
Free return